Beyond The Classroom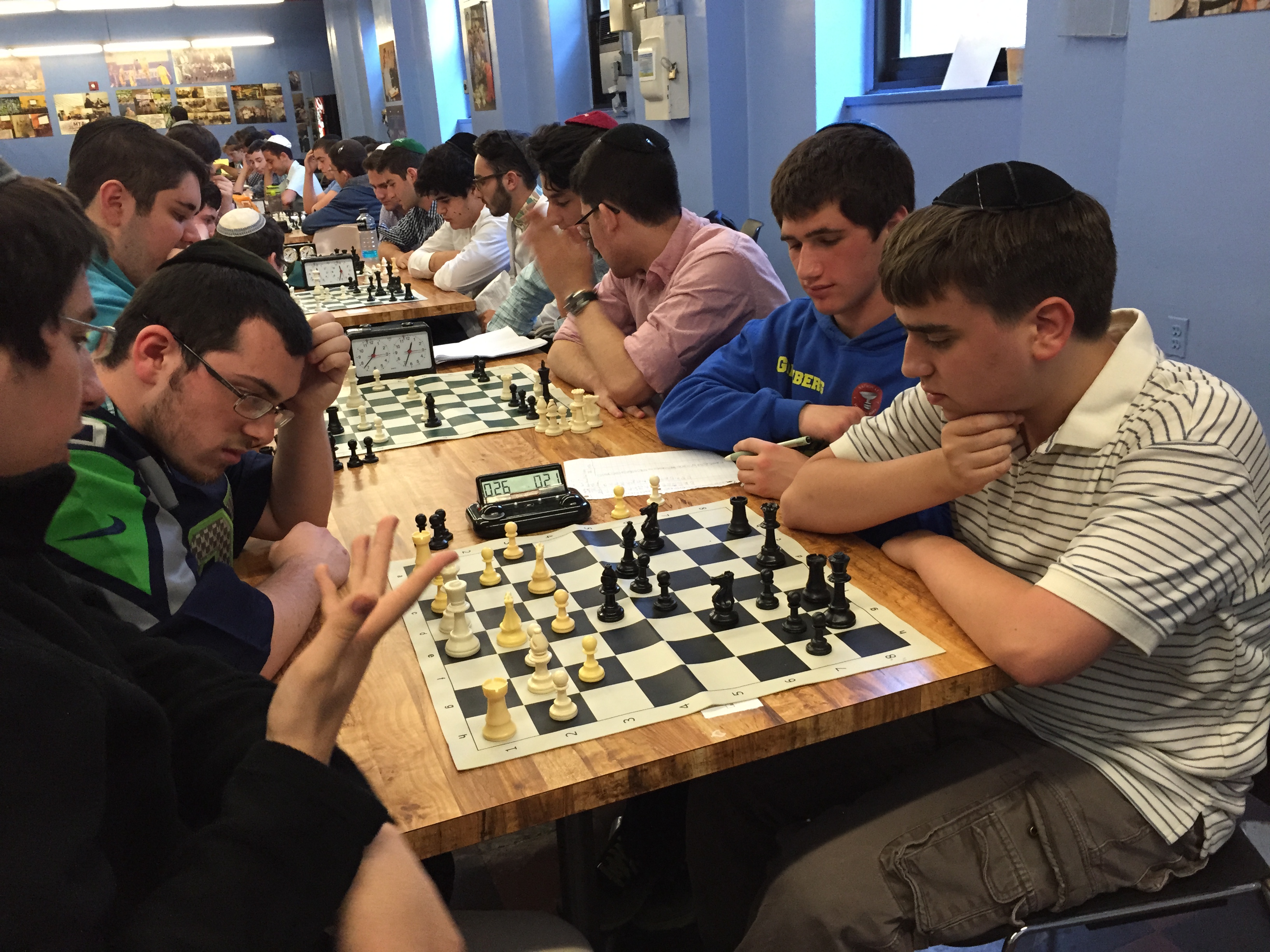 Extracurricular activities, a fundamental aspect of the TABC experience, contribute to our students' personal growth, teach teamwork and help students to develop into well-rounded individuals. These activities outside of the classroom provide valuable opportunities to uncover hidden talents, build confidence and inspire students to greater academic achievement.
Clubs
Students may choose to join a club that showcases and further develops their talents in art, music, film and photography, business and investing, drama, robotics and technology. Sports clubs include basketball and hockey intramural leagues, golf, ice hockey and the outdoors. Students can also take advantage of pre-professional clubs such as the Pre-Engineering Club, the Pre-Law Club and the Pre-Med Club. Joining clubs helps each student to develop as a person, student, and ben Torah.
Shabbatonim
Shabbatonim are hallmarks of the TABC experience. Students participate in inspirational tefillot, shiurim and sessions, as well as recreational activities such as indoor sports, bowling, and snow tubing to name a few. Community-based Shabbatonim take place in Highland Park-Edison in the fall, Monsey-Wesley Hills in the winter, and Bergenfield-Teaneck on the Shabbat preceding Shavuot.
Trips and Other Extra-Curricular Activities
Each grade has a shabbaton as well as an additional trip during the year, such as Freshmen Frenzy in New York, Philly Phun, the Boston Adventure, and the Senior Trip to Orlando. Each grade also has a night out and a night in school together. These experiences create a sense of camaraderie, as students develop lifelong relationships with their classmates and teachers while simultaneously providing experiential education opportunities for our students to expand their minds and their interests.
Our annual GRADE VS. GRADE COLOR WAR experience has been an overwhelming success. It provides our students with incredible leadership opportunities while also offering a platform for students to display a variety of talents. There are a multitude of activities throughout the two-day color war ranging from lacrosse to a skills competition, to Bananagrams and computer building. The finale of color war consists of the banner, song, and "Stomp" presentations.
The total TABC experience helps our students to become inspired Jews and self-confident young men ready to take leadership positions in the future, knowing that they have the confidence of a supportive network of friends and faculty members.
Senior Mentor Program
The Senior Mentor Program is an exciting initiative that has been very successful since its inception. The program serves a dual function: benefiting the freshmen by providing them with an excellent role model to help them thrive at TABC, as well as providing a leadership opportunity for many of our seniors. The seniors are given proper training by our guidance department to mentor their respective group of four freshmen. Part of the Senior Mentor program includes the welcome freshmen barbecue, Freshmen Frenzy, quarterly breakfasts and scheduled group lunches. The Senior Mentors join the Freshman Shabbaton creating an exciting atmosphere while continuing to develop their relationships with the freshmen.
Student Council
Student Council has representation from all four grades; these students are recommended by faculty and elected by their peers. They work together to help plan exciting school wide activities and act as liaison between students and administration. They present student input on school policy, rules and recommendations for innovative activities to the administration. Some of the activities and events spearheaded by student council have included; Welcome Back Breakfasts, a Rosh Chodesh mentalist, Chopstix Tuesday and Color War. Even though each member of the student council assumes a different responsibility, they work together as a team to create a positive atmosphere at TABC.