Chesed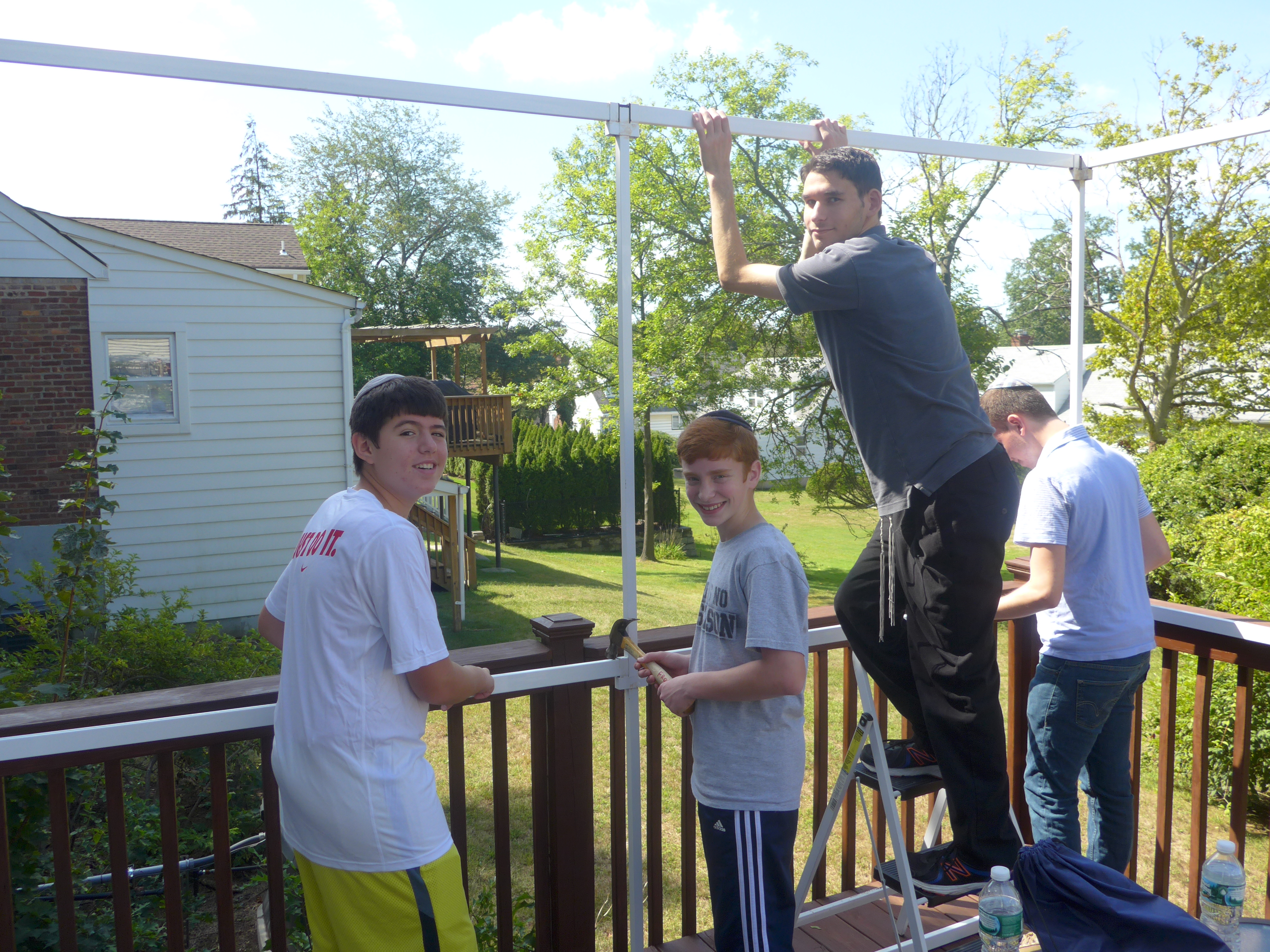 The Chesed program aims to instill a sensitivity, empathy and kindness into the student body. Diverse programs throughout the year are structured to meet the various interests and talents of the students. The opportunities include Sukkah building for the elderly and disabled community, singing and dancing for residents at a nursing home, running a Chanukah party for the Ohel community, coordinating Tzedakah drives for various organizations and distributing food and clothing to the NYC homeless community. The exposure to different environments will hopefully foster a deep love and commitment to a life of Chesed.

Each grade has a designated Chesed Day with a few diverse options. The options include davening and learning with the residents at Daughters of Miriam, preparing meals at the Masbia soup kitchen, interacting and dancing with the seniors at the JCC on the Palisades, preparing care packages for hospital patients with 24/7 Chesed and cleaning up a Jewish cemetery for the Hebrew Free Burial Society.

Additionally, there are four overnight chessed missions throughout the year. On the first trip, TABC partners with NCSY and travels to a location that has recently been devastated by natural disasters. The students will work tirelessly to help rebuild the community. Previous locations have included New Orleans, Minnesota and Detroit. Another trip will travel to Philadelphia and Lakewood where the students will package and deliver food to families in need at the Jewish Relief Agency, visit the Inglis House (a nursing care facility) and SCHI (a school for students with special needs.) Lastly, the students will travel to Baltimore where they will tour the Holocaust Museum, set up and serve a meal at the Eastside Shelter and assist at the Tikvah House.
Providing meaningful opportunities for our students is a priority. Students participate in numerous Chesed opportunities throughout the year. Students have been taken to the Jersey Shore and Bayswater, NY to clean up after Hurricane Sandy, as well as volunteering on a Sunday to paint a homeless shelter in Ridgefield Park, NJ. Students spend their lunch periods visiting senior citizens at Care One, run Chanukah and Purim parties for OHEL residents in school, and participate in weekly Lunch Buddies program with our Sinai students.
Disaster Relief Missions are a highlight of the TABC experience. Students spend three to five days involved in life changing work, helping people who were recently struck by natural disasters. Students have traveled to New Orleans, Galveston, Atlanta, Nashville, Rochester (MN), and Springfield (MA) to assist in these critical missions. Spending time cleaning up and repairing homes that have been ravaged by natural disaster, students return from these experiences with a new perspective and appreciation for the impact they can make in someone's life. These trips are run in partnership with NCSY.
This program is limited to juniors and seniors, enabling every graduate to have the experience of participating in an overnight chesed experience.
In expanding the overnight chesed trips, students have traveled to Camden and Baltimore. Each trip provides a variety of chesed experiences, exposing students to programs that help inculcate an understanding of what it means to be a caring person.

This program is limited to juniors and seniors, enabling every graduate to have the experience of participating in an overnight chesed experience.